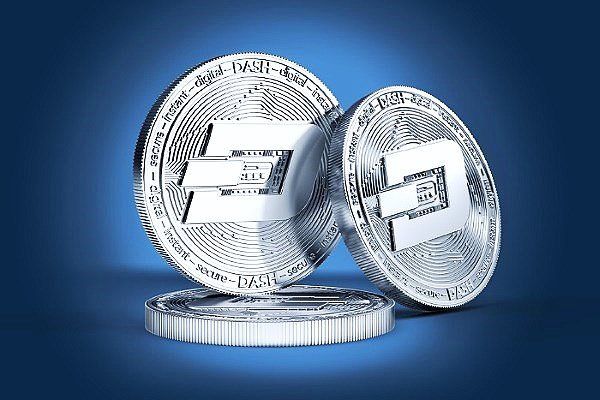 Mostcryptocurrency systems are designed for safe transfers between users — one of the most striking examples is the Dash currency. It was created on January 18, 2014, under the name XCoin, a month later it changed its name to DarkCoin, and a couple of months later the developers renamed it Dash (as digital plus cash).
Main Characteristics
The currency is applied in a fully decentralized space: each user can influence the approval of decisions on the system`s development. It uses a complex mechanism for creating tokens — namely, the X11 protocol. The huge benefit for those who want to buy dash is that the transaction processing speed is super high (1-2 sec).
The main characteristics of this crypto value:
open-source system presented on the GitHub platform;

usage of the Blockchain technology;

working on the POW principle (Proof-of-Work) when each transaction is reaffirmed by other customers by calculating equations for checking blocks, and those miners who solve the problem first receive a reward);

the PrivateSend function, providing anonymity of financial operations;

the DarkGravityWave function, which is based on moving averages and is needed to smoothly increase the difficulty of mining subsequent blocks.
And, as it was said above, Dash is totally decentralized — all the clients can propose changes to the system with the help of the open-source code or vote on amendments already created.
Unique Processing Speed
As developers claim, the transfer in the system takes only 1 second. According to BitinfoCharts, in June 2021, the estimated block time was 2.6 minutes versus about 9 minutes on the BTC network. In addition, Instant-X technology allows for the first confirmation of a transaction by master nodes even before the record is included in the blockchain.
How To Get Dash Coins?
If a random client wants to become the owner of this crypto value, it can be made via three varios options:
purchasing it on special exchanges and P2P exchange platforms;

extraction (mining);

sustaining a node to ensure transactions (master nodes).
Before buying cryptocurrency, experts recommend taking care of downloading a special wallet and installing it on your device — smartphone, laptop or PC. The best choice is Dash Core Wallet, which can be both online and paper. Becoming the owner of such a wallet, the user receives a unique number for operating their Dash funds and storing coins.